NEW LIFE
In 1981 Alan responded to an advert in Melody Maker. After an initial meeting with Daniel Miller, head of Mute Records, he was invited to an audition at Blackwing studios. It was here that he was introduced to DEPECHE MODE: 3 school friends from Basildon, Essex who had tasted early success with their first album SPEAK & SPELL together with recently departed member Vince Clarke, their chief songwriter.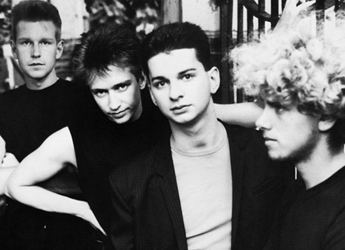 Alan recalls "After various other bands like THE HITMEN, I was in my customary state - broke, bored and leafing through the classifieds in the Maker. I saw an ad which said 'Known Band seek synth player. Must be under 21.' I applied for the audition but I had to lie because I was 22. I went to two auditions before landing the job. Most of the people they'd had were either no-hopers or fans who'd learnt the hits off by heart, which they didn't want. Actually, I had mixed feelings about DEPECHE. I was aware of JUST CAN'T GET ENOUGH and NEW LIFE, the two hits before Vince left, but I thought they were a bit wimpy - understandable at the time. On the other hand they were charming and friendly and the music was simple. I could appreciate that. I did think it would be better if they had more bollocks but I was careful not to tell them that. I just said, 'I think you're OK'."
Alan was required to demonstrate his skills playing along to one of their recent hits NEW LIFE amongst others, and although he impressed the band, Daniel remained unconvinced. After some debate and a second audition, the band eventually got their way and he was invited to join DEPECHE MODE, initially on a part-time basis.
Says Alan "The group clearly needed a replacement for Vince with a tour and other commitments on the horizon and his departure had come at an unexpected time after their early success. There was a lot of caution about me. They resented Vince for leaving and felt they needed to prove to him that they could carry on regardless."
Thrown in at the deep end, Alan's first duties included a live tour in the US, along with a heavy schedule of TV, press and promotion in conjunction with the latest releases SEE YOU and THE MEANING OF LOVE.
During the summer of 1982, Martin Gore, David Gahan and Andrew Fletcher locked themselves away in Blackwing studios without Alan, to prove their point to Vince and made their second album A BROKEN FRAME. However, in October 1982 he became a full member and made his studio debut with the single, GET THE BALANCE RIGHT.
DEPECHE MODE played a massive part in establishing Mute Records as one of the most successful and respected independent record companies in England, and the relationship between the group and Daniel Miller was crucial to this. Over the next year, Daniel began to form a much closer link with Alan. He had released the very first record on Mute, T.V.O.D., under the guise THE NORMAL which embodied his interest in early German, largely experimental synthesizer music (KRAFTWERK, D.A.F., TANGERINE DREAM, etc.). Alan came from a very different, more musical angle and yet the two found a compatibility and, more importantly, a common interest in their approach to the DEPECHE sound.
Together with Gareth Jones, Daniel and Alan's involvement in the production of the next album CONSTRUCTION TIME AGAIN in 1983 saw the sound of the group take a giant leap forward. Alan also contributed some of his own songs for the album as well as extra B-sides, although he would later admit that he felt obliged to participate in the songwriting process despite the fact that it didn't come naturally to him. His strength lay in the placement of sounds and the structuring of the music and his upbringing and exposure to classical orchestration was most certainly a factor in this.
As well as the introduction of samplers, one of the most noticeable changes to the DEPECHE sound at this time was a move away from it's pure pop beginnings towards a darker realisation. Having taken over the job of songwriting after Vince Clarke's departure, Martin was developing his own lyrical style and gaining in confidence. Coupled with psuedo-religious themes of guilt and redemption, he began to flirt with sexual androgyny whilst Alan capitalised on these ambiguities, seizing his opportunity to initiate what had long been his desire for a more mature, multi-dimentional sound.
Alan reflects "The main thing about CONSTRUCTION TIME AGAIN was that it was the group's first album with Gareth Jones and the first recorded away from Blackwing. We worked at John Foxx's Garden Studios. It also marked the introduction of the sampler (Emulator and Synclavier) and I think it marked a turning point in DEPECHE MODE's musical history."
Unlike any other DEPECHE MODE LP, the lyrical focus of CONSTRUCTION TIME AGAIN centred around popular political concerns of the day such as nuclear arms, global pollution and economic gluttony. The music was given a hardened, more 'industrial' treatment thanks to the new sampling craze and use of discarded junk from any source at hand, including the building sites of Shoreditch in East London.
The new production team helped to ensure that CONSTRUCTION TIME AGAIN was eclectic for it's time revealing a new and more thought-provoking DEPECHE MODE.
This was clearly demonstrated in the next album SOME GREAT REWARD, released in 1984, that spawned a number of hits including the subversive MASTER AND SERVANT and BLASPHEMOUS RUMOURS. Spurred on by condemnation from religious groups, the band were also gaining a reputation for being a 'rock 'n' roll' band in the truest sense of the term.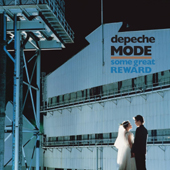 Says Alan "After the initial recording at Music Works, we returned to Hansa to mix the album but ended up getting horribly behind schedule. As a result, myself, Dan and Gareth completed the album alone because the other 3 band members had all booked their summer holidays and didn't want to cancel them. I foresaw the fact that we were going to go over deadline and held off arranging one myself because I didn't want to miss out on the whole mixing process. I remember that KILLING JOKE were also at Hansa at the same time, working on their NIGHT TIME LP. When they arrived, they let off a metal dust fire extinguisher all over Studio 2's Neve console, much to Gareth's annoyance. When he voiced his concerns, his name was entered into Jaz Coleman's 'little black book'..."
In the climate of the more politically and morally accepting 80's, the darker side of life that had once been confined to the seedy underground world of porn theatres and gay clubs, was rising to the surface and becoming new territory to exploit. Nowhere was this more obvious than in the US, where a once daring music scene seemed to have come to a complete standstill and was being strangled by soft rock and 'disco hell'.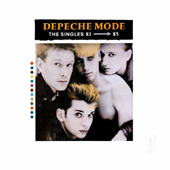 DEPECHE MODE bore all the trademarks of this new musical exploitation, uncannily displaying just what the all-american, white middle classes seemed to be searching for.
Here was a band that was clean cut enough to cross over but who weren't afraid to emit a provocatively sexual aura.
BLACK CELEBRATION with its dark and cynical invitation "Let's have a black celebration....to celebrate the fact that we've seen the back of another black day" saw the group's popularity grow in Europe and in America. By comparison, the English press seemed steadfast in it's refusal to forgive DEPECHE MODE for JUST CAN'T GET ENOUGH and their 'New Romantic' associations. In spite of numerous past hits, current success with STRIPPED and the promise of many to come, they continued to play the band and their music down.
For example, despite being at least as successful as their contemporaries such as DURAN DURAN and SPANDAU BALLET, the MODE were excluded from events like Bob Geldof's Live Aid concert and the BAND AID single 'Do they know it's Christmas' which featured all the major musicians of the time. Ironically however, this was to be to DEPECHE MODE's advantage. By staying out of the limelight and refusing to court the vultures of the press, they were building a fan-base as belligerent as themselves, who would remain faithful to the death.
After the initial recording session at Westside, DEPECHE MODE returned to the familiar territory of Hansa Studios in Berlin, with it's unique ambience leaving it's mark on tracks such as A QUESTION OF TIME.
"It's difficult to say what effect the studio had on the end results but Hansa definitely had an atmosphere about it - not only because of it's location in an almost derelict part of the city (right by the wall with East German guards looking on from their towers) but more because of the great building and studio 2 with it's very special big recording room and staircase. Some of the most important albums of my generation were recorded there such as the major BOWIE LPs, LOW and HEROES. It's all changed now of course because that whole part of Berlin has been completely rebuilt."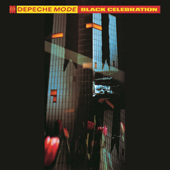 Amongst a host of worthy attributes, BLACK CELEBRATION can also be significantly noted for its concluding role amongst DEPECHE MODE's LP's, representing in many ways the end of a musical era and the conclusion of a tried and tested production liason. In particular, it saw the consummation of an outwardly experimental and almost militant style, prompted some years before by a series of significant events - the departure of Vince Clarke, the adoption of songwriting duties by Martin Gore and the inauguration of classically-trained musician Alan Wilder into the band, and more importantly into the studio.
Since 1983's CONSTRUCTION TIME AGAIN, he had been fairly obvious in his desire to steer the music away from it's early 'teeny bopper' roots to embrace a darker more tenebrous world and, coupled with a voracious appetite for the possibilities offered by early sampling devices, the music had developed an element of the 'industrial', characterised by an ominous electro mood and the clanking of assorted metal. BLACK CELEBRATION was really the last DEPECHE MODE LP to fully salute this 'sample anything and everything' approach and although the use of everyday objects as instruments would not be lost on future releases, it would be the last time the band were let loose in the studio kitchen...
Gareth Jones "Daniel Miller and I had grown as friends and musical associates as well as developing a mutual understanding of the territory we felt DEPECHE MODE should be exploring. For example, our affiliation had been enhanced by spending long hours finishing off the previous LP SOME GREAT REWARD, when everyone else had cleared off on their holidays. With BLACK CELEBRATION we also ran well over our deadline but it was perhaps when too many additional voices were brought into the equation that problems seemed to arise."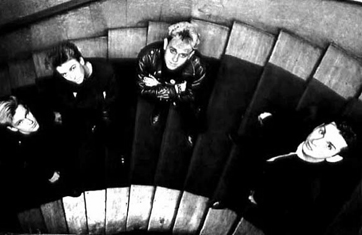 In a later interview, Martin further fuelled the myth that this had been an especially difficult project by saying that after its completion he doubted whether DEPECHE MODE would ever make another record.
Alan however explains "It's quite normal, when coming towards the end of an album recording, for there to be a certain amount of tension in the air - too much time spent in close proximity of the same people makes you stir crazy after a while. BLACK CELEBRATION was no different in this respect."
In spite of this diplomacy, whatever tensions did exist ensured that the album became the last 'accredited' co-production project with the Daniel/Gareth Jones combination, although as we shall see, it was difficult for Daniel to break away from the monster he had helped create.
A QUESTION OF TIME was the first promo to be directed by Anton Corbijn who immediately made clear his strange and surreal agenda by shooting the video in black and white. Anton was an unusual choice perhaps, as the band had only ever encountered him once before in an early photo session for the NME. In true Corbijn style, he had shot Dave completely out of focus for the front cover feature, much to Dave's annoyance, leading the band to assume that he must have hated their music.
Continue with Part 03.