REBIRTH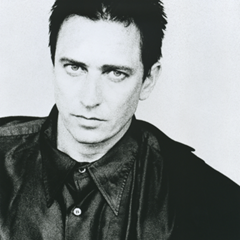 Free from his group commitments and with his personal life at last on a much needed even keel, he could now begin to focus solely on RECOIL. In September 1996, he began work in his own studio, THE THIN LINE, gradually piecing together the unnerving scores that would eventually become UNSOUND METHODS before, again, drawing collaborators into his net of intrigue. The final results were more impressive than ever.
The music that began to emerge seemed to be a far cry from his last RECOIL offering but appeared to take up where SONGS OF FAITH AND DEVOTION had left off. Unlike the 'textural' vocal style of BLOODLINE, guest vocalists this time played a more up-front role than ever and featured Maggie Estep, a spoken-word artist from New York, Siobhan Lynch (who came to RECOIL by way of a demo cassette), the reappearance of Douglas McCarthy and Hildia Campbell (who had worked with Alan as a backing vocalist on the DEVOTIONAL tour). The styles of each could not be more removed from one another helping to create a startlingly original and diverse collection.




Watch Recoil - EPK 'Unsound Methods' on YouTube.
Working in this unique way afforded Alan far greater freedom of expression allowing him unrestricted access to all his favourite musical areas. During the nine haunting and sultry tracks that comprise UNSOUND METHODS the listener is drawn into the shadowy world of a new RECOIL for the 90's.
Released in the autumn of 1997, the album, though perceived as difficult by some, received much critical acclaim and was welcomed by the more adventurous spectrum of the music world:
"A generous, instinctively filmic collaborator, Wilder provides impeccable canvasses - all mournful cellos and thoroughly paralysed beats.... 'Unsound Methods' is in exquisite taste. You might have seen the cut before, but then again, it doesn't look this drop-dead stylish on everyone."
Time out - November 1997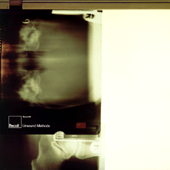 "The concept project of former DEPECHE MODE producer Alan Wilder, removes itself from the music industry norms and blinkers, supplying a confrontational and emotive symphony. Immediately astounding in it's ambition, Alan uses the whole sonic vocabulary of jazz, trance, gospel, classical, ambient, thrash, poetry and natural sound effects, conducting these into a theatrical / cinematic narrative. This release stands out as an accomplished and musical experience with the depth of Radiohead and drama of David Lynch: the album echoes far past it's conclusion."
Massive - December 1997
"Now to a review of my 10 albums of the year that should grace the serious muso's collection. From all musical genre, at the head of the table should be seated last months much talked about RECOIL and 'Unsound Methods', the most notably weird album of '97. Few come along that have such a deep seated effect on your life...."
Hype - December 1997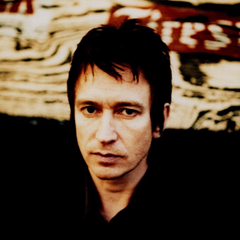 Released in the Spring of 2000, LIQUID has been described as the most fervent and unsettling album to date.
Once again, Alan utilises the unique qualities of various guest vocalists - internationally acclaimed fellow Mute artist Diamanda Galás, 1940's Gospel crooners The Golden Gate Jubilee Quartet, New York spoken word performers Nicole Blackman and Samantha Coerbell, Catalan narrator Rosa M. Torras and additional musicians Steven Monty (drums), Dean Garcia (bass/guitar) and Merlin Rhys-Jones (guitar).
Read LIQUID Biography.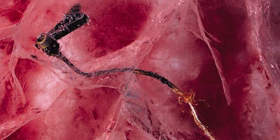 The worldwide music press received LIQUID with a host of glowing reviews and Alan was awarded the Charles Cros Grand Prix 2000.
"...a series of poetic vignettes brought to vivid life through ambitiously expressionist musical settings, 'Liquid' offers a wealth of dark and disturbing pleasures. Uneasy listening for uneasy souls."
Andy Gill - The Independent (Album of the week) - April 2000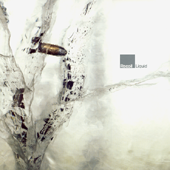 "The music on 'Liquid' is suitably grand and gothic, filled with the kind of carefully constructed, emotionally unsettling textures that once bedrocked many a DEPECHE MODE album track: fascinating and rewarding but a far cry from pop music. Wilder is likely heading for a second career of cult sales, critical acclaim and being in demand to produce and compose for others, and he is seemingly quite comfortable with forgoing platinum albums and screaming fans to do so. With works this intriguing and provocative, we should be content with his decision, too."
Tony Fletcher - Sonicnet - April 2000
Strangely enthralling and genuinely unhinging, LIQUID masquerades as the aural equivalent of a disturbing movie. Alan's intoxicating soundscapes kick up clouds of the same dark dust that falls on David Lynch or NINE INCH NAILS, but where others may hammer out their message with histrionic force, his touch is lighter and characteristically more subtle.
LIQUID is designed to seep into your brain and drill holes into your psyche - a remarkable work for not-so-quiet reflection in the company of one's darker side.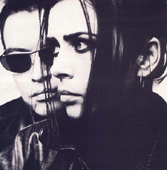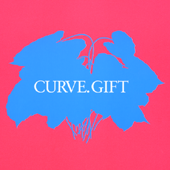 After CURVE bass player Dean Garcia had provided some musical material (together with drummer Steven Monty and guitarist Merlin Rhys-Jones) that subsequently ended up as input for the LIQUID album, Alan contributed 'strings and ambience' to the track POLAROID of CURVE's album GIFT released in 2002.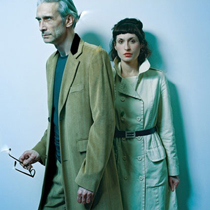 Paul Kendall discussed and began the Parallel Series in 1995 with Daniel Miller (Mute Records). After four CDs and a major London concert, Mute were unable to devote time to develop the Parallel Series profile.
Paul and Olivia Louvel were musically cemented by Dimitri Tikovoï after a Michael J. Sheehy concert in Paris October 2001. They started to work together in January 2002 and developed the project THE DIGITAL INTERVENTION throughout the next year. A few days work at the idylic studio THE THIN LINE of Alan bore the fruits for Alan's string/sound arrangement on the track COMA IDYLLIQUE.
Says Paul "Most of the album was in the bag but I needed a couple of other colours to splash in there and so I approached Alan and Bruce Gilbert. Bruce was off touring with a new invigorated WIRE so his guitar doesn't feature (sadly).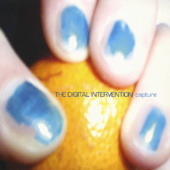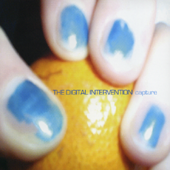 I sent Alan COMA IDYLLIQUE and asked if he could/would put some sort of string arrangement together and if we could do a little refining work to the album at his studio. I hadn't the opportunity to listen properly to the music as I don't have any speakers just headphones! Alan agreed which was great. His studio is a near perfect listening environment and Olivia and I spent a few wonderful days there."
Alan adds "The basis of the track was already in place by the time I heard it. I just spent a day looking for interesting string-based samples (as Paul had requested) which I felt would add a dimension to the track. I presented these additions to Paul at the end of the day and we spent the next day fine-tuning the sound, recording them and balancing. Most of my bits occur towards the end of the piece as the rhythm drops out."
Note: CAPTURE was re-released in 2017 on Cat Werk Imprint.
Between April 2006 and March 2007 Mute Records released a series of CDs and SACD/DVD deluxe sets that saw DEPECHE MODE's entire studio album catalogue digitally re-mastered and re-mixed in 5.1 surround sound.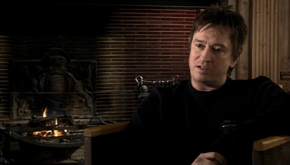 Each deluxe double disc collector's edition contains the re-mastered stereo album, the new surround mix, all the B-sides from the singles and a specially commissioned 30 minute short film featuring new interviews with band members detailing that period of DEPECHE MODE's 25 year career.
The re-designed 16 page booklets include original LP artwork, new photos, lyrics and sleeve notes by Daniel Miller.
Although re-mixed by Kevin Paul, Alan is credited as Executive Producer (on the albums he was originally involved); a role which included advising on mixes and providing comments and feedback during the re-mastering process.





Says Alan "The main reason I got involved with the re-masters is that I just wanted to help out - and I was the only one who held some of the missing sounds which hadn't been recorded to the multi-tracks at the time of the original mixing sessions. I had made DAT back-ups of everything because, after most albums, I took the job of preparing the live tapes as well as setting up all the keyboards with samples and so, I needed to have each sound at my disposal."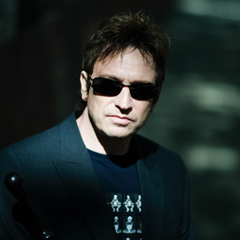 After a 6 year break from recording, Alan Wilder returned in July 2007 with RECOIL's 5th studio album entitled SUBHUMAN. For the first time a 5.1 Surround Sound version was done for a RECOIL album. In addition an exclusive ambient re-working of the entire album (developed as a side-line when the 5.1 mix was done) was released.
Collaborating with RECOIL was Blues-man Joe Richardson, whose evocative vocal style is complimented by accomplished guitar and harmonica performances. Born in Southern Louisiana, Richardson spent years immersed in the murkier side of New Orleans life and offers a unique commentary on conflict, religion, incarceration and personal struggle.
Watch Recoil subHuman first update on YouTube.
Watch Recoil subHuman second update on YouTube.
Watch Recoil subHuman third update on YouTube.
English singer Carla Trevaskis, a songwriter in her own right, brought an expressive range and control to SUBHUMAN and has worked with artists as diverse as Fred de Faye (EURYTHMICS), Cliff Hewitt (APOLLO 440) and Dave McDonald (PORTISHEAD).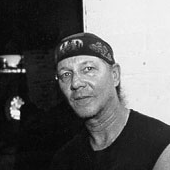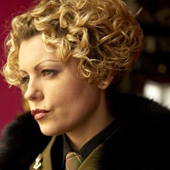 Watch Recoil - Alan Wilder subHuman Q & A (Part 1 of 3) on YouTube.
Watch Recoil - Alan Wilder subHuman Q & A (Part 2 of 3) on YouTube.
Watch Recoil - Alan Wilder subHuman Q & A (Part 3 of 3) on YouTube.
Wilder's skill at blending diverse and eclectic musical styles with often controversial subjects has produced an album of complex sonic imagery and expansive dynamic range. SUBHUMAN asks us to reach within ourselves and extract the very essence of what makes us human - and more importantly what allows us to subordinate others, sometimes with the most brutal consequences.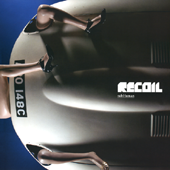 "We seem to have learnt nothing from past experiences and our so called 'civilised' world is still awash with personal and global atrocities. From suicide bombings in the Middle East, to ethnic cleansing in the Balkans; from the homophobic rhetoric of the Christian fundamentalist preacher, to the activities of Western governments engaged in their 'war on terror'. We are all 'subhuman' in somebody's eyes."
The SUBHUMAN album won the IGN award for 'Best Electronic Album of 2007'. IGN quote: "The result ['Subhuman'] is a mutated expansion of blues, folk and electronic music that is rendered in a mesmerizing and progressive manner. To wit none of the tracks on the album are shorter than 7 minutes in length."
IGN (Imagine Games Network) is a multimedia news & reviews website that focuses heavily on video games. It claims to be one of the top 200 most-visited sites on the net.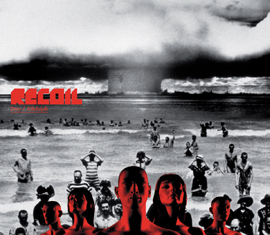 As there was no physical format released for PREY (SUBHUMAN's only single), a petition was started in June 2007 on the DEPMOD forum called "We Pray For Prey".
The goal was to change the mind of responsible persons at Mute to issue a CD format anyway. Due to financial restrictions of EMI Alan Wilder was given the choice to either have a special package for SUBHUMAN or to have some single releases. The CD/DVD package proved to be the better choice but left a lot of RECOIL fans disappointed. Though the petition had a lot of supporters EMI/Mute refused to release any CD single format for the single.
It wasn't until a successful promo trip to Moscow managed to persuade Gala Records (EMI's local label resp. Mute's partner) that it would be worthwhile to release this disc. So due to popular demand a limited edition CD single with a special downloadable booklet was finally released in February 2008.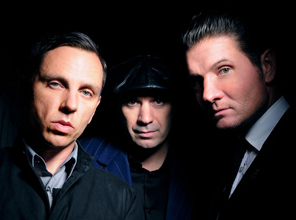 Almost 15 years after the release of their last studio album, NITZER EBB released INDUSTRIAL COMPLEX on the German label Major Records in January 2010.
Alan remixed a track for the bonus disc of the German edition.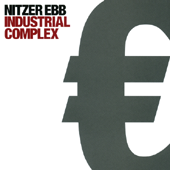 Says Alan "My version of I AM UNDONE was originally completed at a slower speed, an error made due to running the supplied files at the wrong tempo! (44.1khz instead of 48khz) However, I rather liked the happy accident and delivered my finished mix at the more sleazy tempo. I think it must have been a bit of a shock as Bon and Doug decided to speed it back up to its original speed. Bit of a shame from my point of view but.... oh well."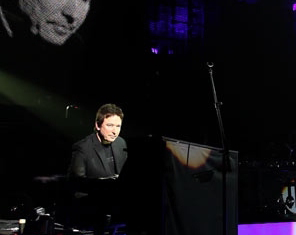 After a wait of 16 years, many DEPECHE MODE fans' dreams came true on 17th February 2010 when an on-stage reunion took place at The Royal Albert Hall in London.
Alan appeared as a special guest during the DM show to perform the song SOMEBODY with Martin Gore. A well-kept secret was finally revealed to an unsuspecting audience at the moment of the first encore for the band's special one-off performance at the historical venue. This unique show was in support of the Teenage Cancer Trust with all proceeds from the show going to the charity.
Says Alan "Dave contacted me a few weeks back and asked if I'd be willing to join them on-stage. He assured me that everyone in the band was into the idea. I was very happy to accept, especially as it was all in a good cause and we were long overdue some kind of reunion of this sort. It was great to see everyone again and catch up a bit, and it was also the first time I have actually 'seen' DEPECHE MODE perform!"
Watch Depeche Mode - "Somebody" London @ Royal Albert Hall 2010.02.17 on YouTube.
Watch Interview With Alan Wilder, February 20th, 2010 on YouTube.
Continue with Part 05.