THE NEXT CHAPTER
For the DEPECHE MODE album REMIXES 2. 81-11 Alan did a remix of the track IN CHAINS.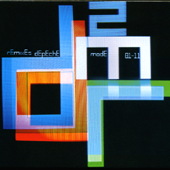 Says Alan: "I have to say it was a tempting proposition to try and remix something for DEPECHE MODE after all these years, and I appreciated the gesture of being asked. It was requested that I choose something post - SONGS OF FAITH AND DEVOTION which proved an interesting experience, trying to choose a track from their more recent material, and a particular challenge since I had very little time to do the mix given I was stuck in technological limbo somewhere in the French countryside!
To help me decide, I asked Mute to provide stems from several short-listed songs, so that I could listen to component parts and make a more informed decision. In the end I decided that IN CHAINS could maybe benefit most from the Wilder treatment, hopefully expanding the dynamics and overall power. I thought the song and the existing vocal performance was strong.
The general experience was a bit weird and took me back to particular recording periods we spent together years before."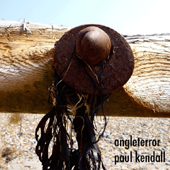 After releasing five albums as parts of the Parallel Series between 1996 and 2003, Paul Kendall released a new album entitled ANGLETERROR in October 2011. The majority of the work on this album was created between 2002-2007 during his sojourn in Paris.
Says Paul: "6 of 7 of the compositions on ANGLETERROR feature donated guitar fragments from guitar players. The exception is ROUTE 1+2 which has existed in various guises since 2002, originally generated by a computer programme called "Thonk". It would sometimes take hours to complete its algorithmic function with the result impossible to predict, part of its charm. The actual source material for ROUTE 1+2 is lost but I am fairly certain that a guitar sound was at its germination.
STARVATION and ASPIRATEUR were constructed from first principles with guitar gestures as their source. The remaining 4 tracks were existing drones and soundscapes given to David Husser to play and improvise over. After making his contribution I re-edited and processed the performance into the state the now exists."
Note: ANGLETERROR was re-released in 2016 on Cat Werk Imprint as an individually numbered limited edition box set entitled FROM THE PENMAN PRESS and in 2017 as a digital download.
Alan Wilder contributed his version of MINUTES for the SONOIO remix album entitled NON released in December 2011. SONOIO is the project of Alessandro Cortini who was a former member of NINE INCH NAILS and also worked with LADYTRON and HEALTH.
The release also includes re-workings and remixes by Eric Avery, Telefon Tel Aviv, Drumcell, Daniel Myer, Mark Verbos, Gino Robair, Baseck, Except The Cat and Ian Curtis.
SONOIO was also a support act for RECOIL during the 'SELECTED' Events 2010 in the U.S.
In July 2012 RECOIL released a concert film, entitled A STRANGE HOUR IN BUDAPEST. Directed and edited by Attila Herkó, the film was delivered as a Blu-ray only format.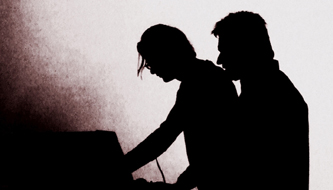 Says Alan "The idea to take RECOIL out on the road evolved during the release of SELECTED in 2010. The second Budapest presentation and last of 2010 was held in the beautiful newly-renovated Szikra venue.
To celebrate this end of year special show we decided to install an extra large fully professional cinema screen and projector. The screen measured a giant 8x5 meters and covered the entire stage area.
The performance was filmed using the latest high-definition technology in order to capture the event in its full glory. For this, we worked remotely on the editing - I gave feedback to rough edits which director Attila sent to me whilst Paul Kendall and I simultaneously worked on the surround sound mix, and everything was refined from there."
Watch A STRANGE HOUR IN BUDAPEST/Official trailer for the Blu-ray release on Vimeo.
To support the release a few screening events took place across Europe, Chile and Canada between September and December 2012. For more information about these events visit the Events page.
In September 2012 a compilation album and a book were released entitled SPIRIT OF TALK TALK celebrating the music and art of the legendary TALK TALK.
The album included 2 cover versions by RECOIL plus a contribution by Alan Wilder and Paul Kendall to a track by Richard Reed Parry.
During the process Alan also became executive music producer for the whole project.
Says Alan "My involvement began with a quote provided for the book and escalated quite quickly towards the music part of the project, to the point where over the last year I have become executive music producer, offering feedback and advice to many of the artists and to Toby Benjamin, our project leader. Toby kept asking my view on things so I said you'd better employ me as supervisor!"
Paul Kendall completed a new album, entitled FAMILY VALUE PACK, due for release in September 2014. Composed and produced by Paul and containing 7 new tracks, this collection follows 2011's ANGLETERROR where the emphasis was on the guitar.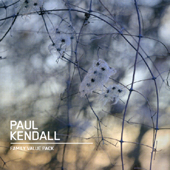 According to PK FAMILY VALUE PACK is more focused on the human voice, his own voice as well as samples of family members and a secret celebrity.
Except for SCUBA DIS DAT with its pushing technoid beats and horn-supplied art punk approach - this release offers collagistic, structurally unorthodox and abstract atmospheric sound spheres chimed with dark ambience - contemporary musique concrète orbiting between warmth and chill.
Says Paul: "The compositions on this album transport the artistic spirit of the British avant-garde heard in projects like Dome / Wire and very early Clock DVA towards the end of the seventies when a specific splinter group of the punk movement was exploring the length, width and depth of musical freedom / expression."
Alan guested on the debut single by young and aspiring artist, DEDE, entitled CALLING THE CLOCK.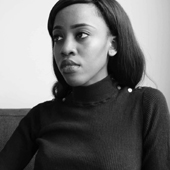 He met DEDE (full name Dédé Davi) when his old mucker from DEPECHE MODE days, Daryl Bamonte, got in touch: "Dédé sent over her demo of CALLING THE CLOCK after Daryl asked if I would oversee a studio recording and arrange and perform the piano part for the final version. I was happy to oblidge. The simplicity and directness of Dédé's words along with a strong melody left plenty of room to come up with the arrangement - hopefully one which compliments those things without becoming overbearing, allowing the strength of the song itself to shine through. With limited hours in the studio, an immediate focus was required to get the right piano and vocal performances. For me, a little old-school having got so used to utilising all kinds of digital tools and electronic equipment with my own recorded music. The whole experience was refreshing and rewarding and I wish Dédé all the luck in the world with her career."

Says Dédé: "When I sent my demo off to my manager, I was surprised to get a positive reaction. He suggested that Alan could arrange it and record it with me. Again I was shocked that Alan even agreed. We had almost no time to rehearse - I think we went through it two or three times and that was it. It became clear that we are both perfectionists so we fitted perfectly and definitely didn't give each other an easy time. I'm a big fan of simple music and there wasn't anywhere to hide in this song, with either the piano or the vocals. Alan brought a magic to this song that I couldn't have even imagined - he transformed it into something delicate yet powerful. To work alongside his attention to detail and his skill was something I never thought I'd ever get the chance to do. I'm grateful beyond words and I hope everyone will enjoy listening to this song as much as we enjoyed making it."
Watch Dede featuring Alan Wilder - Calling The Clock on YouTube.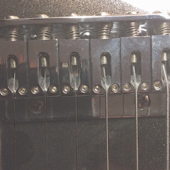 In May 2017 Paul Kendall released a new album entitled MECHANICAL GENERATION OF (Vol 1).
Says Paul: "Before working professionally as a sound engineer I didn't think of myself as a musician but this never prevented me blowing some freeform sax in a number of small ensembles. And it is to this improvising discipline that I have returned armed with a basic lapsteel guitar (The Slider) some pedals and not a computer in sight, back to a Mechanical Generation of sound.
This album Volume 1 features 4 consecutive improvisations dans mon salon recorded directly onto DAT. One or two small edits for brevity but otherwise exactly as performed. It is an attempt to bring the influence of Derek Bailey into a mildly Germanic trance state. HeadPhones on and The Slider off."
Note: MECHANICAL GENERATION OF was re-released in November 2017 on Cat Werk Imprint.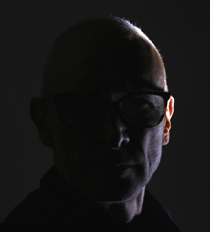 In July 2021 Paul Kendall released his fifth solo album entitled BOUNDARY MACRO.
The impetus for BOUNDARY MACRO came through a remix completed for Downwards, the label run by Karl O'Connor (aka Regis). O'Connor was familiar with Kendall's tenure as an in-house producer, engineer and mixer for Mute Records in the 1980s and 1990s, and sought him out for the remix of Veronica Vasicka's FROM HERE in 2018.
"He liked the remix I did for him and I remember him saying to send him some of my stuff if I so wished," recalls Paul.
"I sent him the ten tracks that make up BOUNDARY MACRO. He came flying back to me having fallen in love with a couple of pieces and offered to put the album out on Downwards. It really was a seductive enthusiasm and I readily agreed."
BOUNDARY MACRO was recorded after the COVID-19 pandemic had first emerged and our daily lives were suddenly put on hold. "I experienced a sort of creative paralysis from the start of March until the end of April due to early lockdown and an endless concern about food supplies," Paul reflects. "Around May I started to experiment sound processing apps on my iPad-apps like Borderlands Granular, Tardigrain and Enso. I was astonished at the relative affordability of these apps in comparison to studio multi-effects units or computer plug-ins."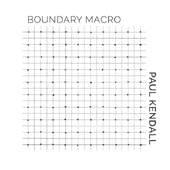 Having identified the tools to unlock his lockdown-inflicted writer's block, Kendall began experimenting with recordings of his own voice and the Leaf Audio Soundbox instrument, capturing hours of improvised performances which were then microscopically edited, superimposed and processed to form eight of the tracks on the album. The album was completed by the addition of two older pieces created using completely different methods (DISTOR ADIO and ARE YOU IN?), but which were entirely in keeping with Kendall's May 2020 experiments.
The concept for BOUNDARY MACRO unifies an approach that Kendall takes to both images and sound. "I absolutely love macro photography," he explains. "Macro photography is where you magnify the minutiae of an object. It's a similar method that I've used a lot in sound design, where I take found sounds then exploit and zoom in on them."